SushiZume Sushizume
Introduce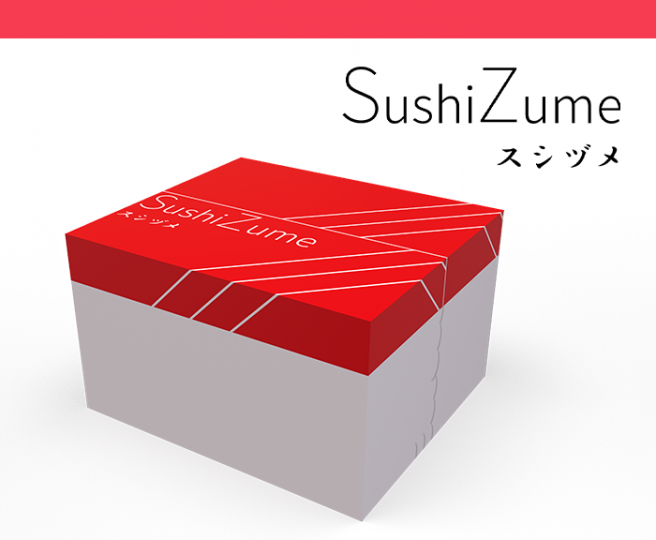 What is SushiZume?
If you eat rust, it ends immediately! Quasi-abstract fighting with ni handfuled sushi?!
It is a game played by two people.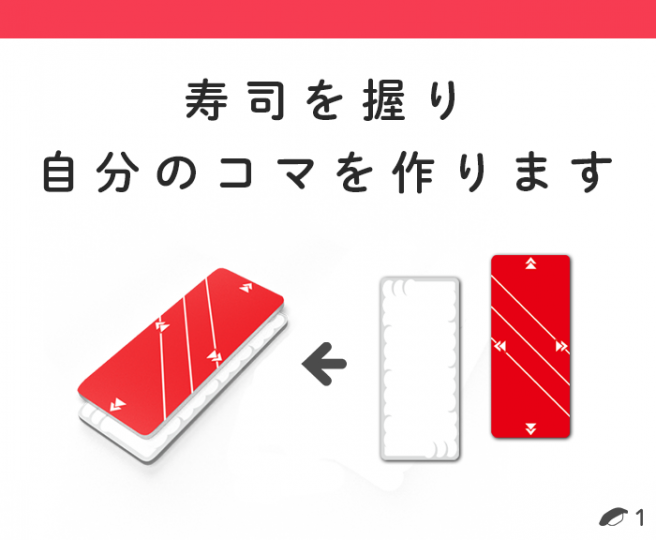 What Games (1)
Tuna, octopus, and shrimp are layered on shari (one with rust) to make sushi. In addition,
there is Tama Kappa Tekka, and each p
erson has a total of 6 sushi and competes.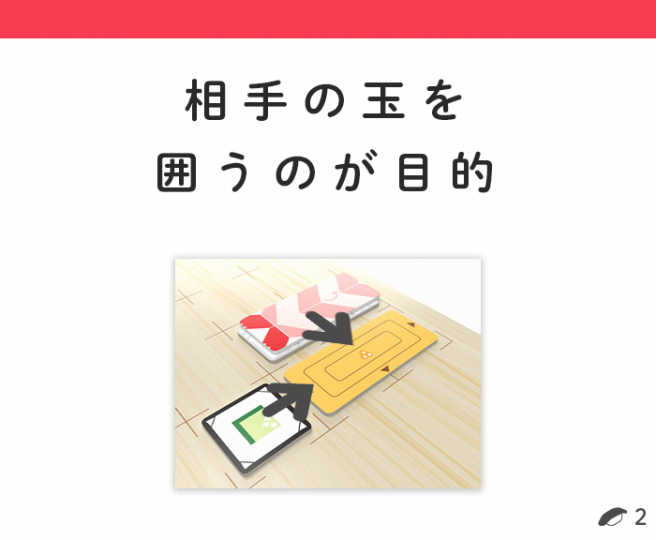 What Games (2)
Place or move your sashi on the board and surround your opponent's ball to win.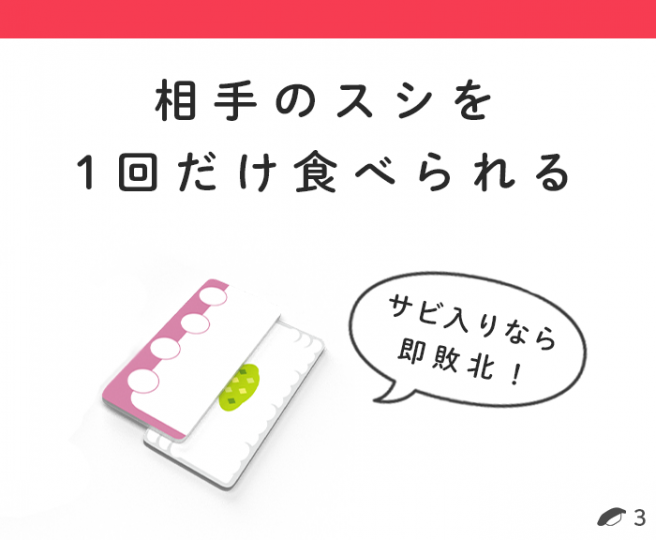 What Games (3)
When you are in a pinch, you can eat your opponent's sushi only onc
e during the game. Eaten sushi is removed from the ga
me. However, if it is rusty, it will be defeated immediately.
Contents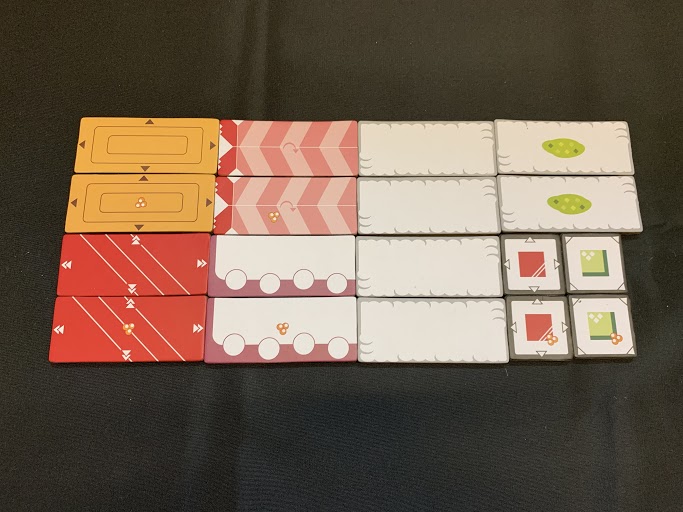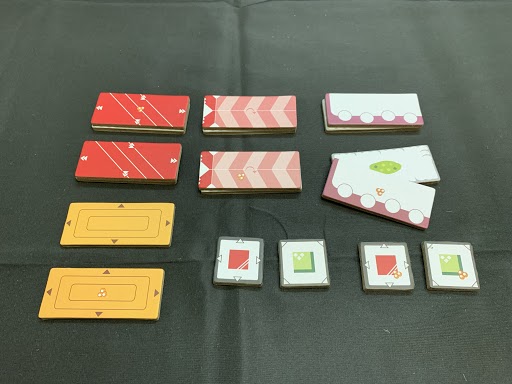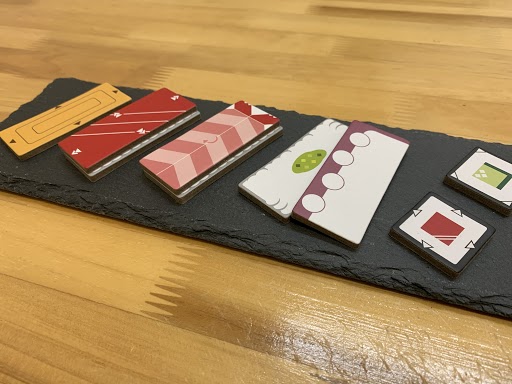 18 play sheets
× 1 instructi
ons×× 2* p

hoto dishes are not products.
Playsheets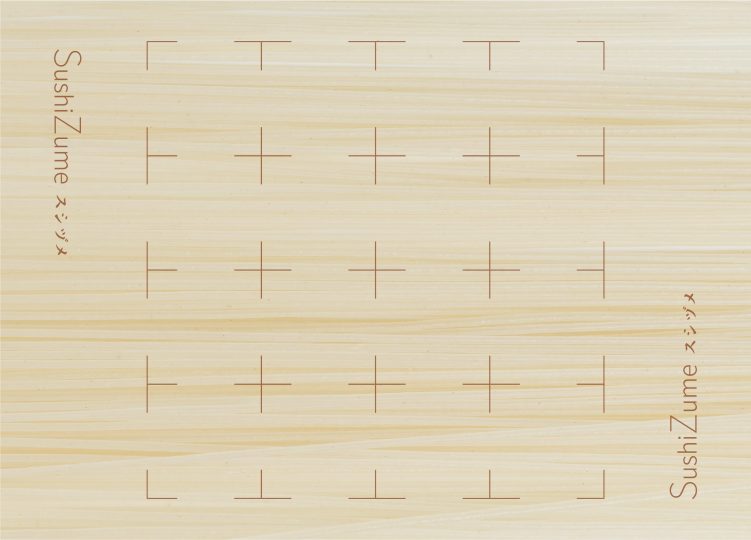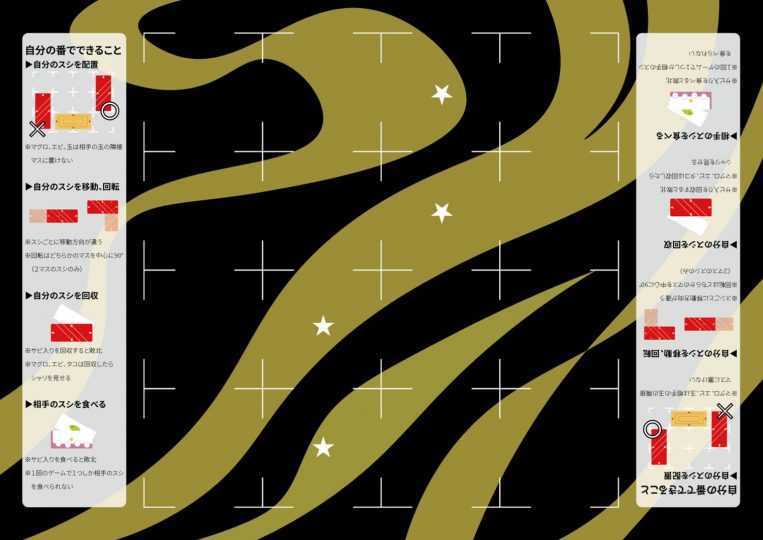 Instructions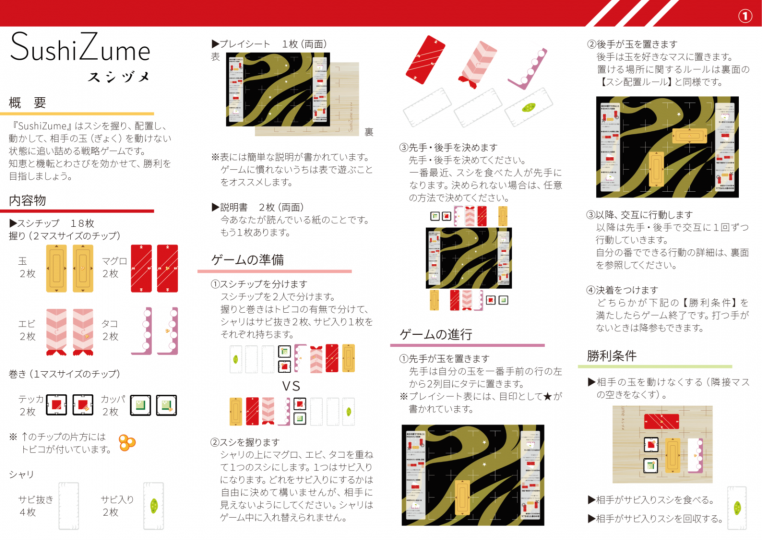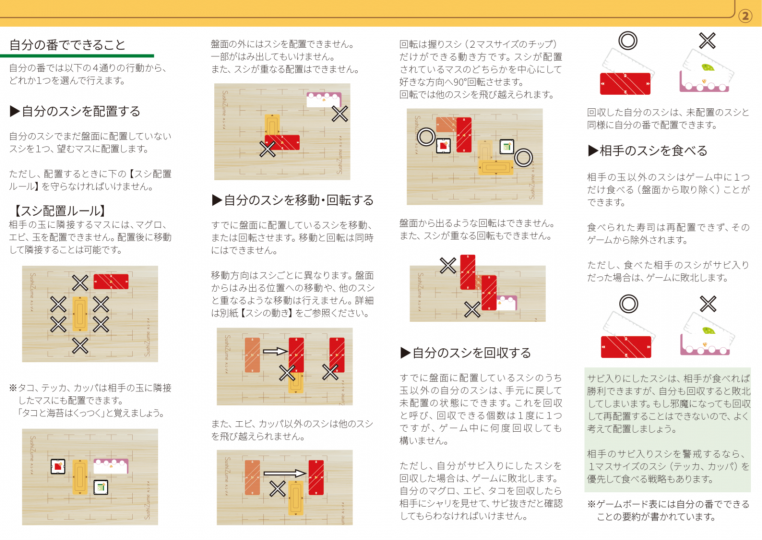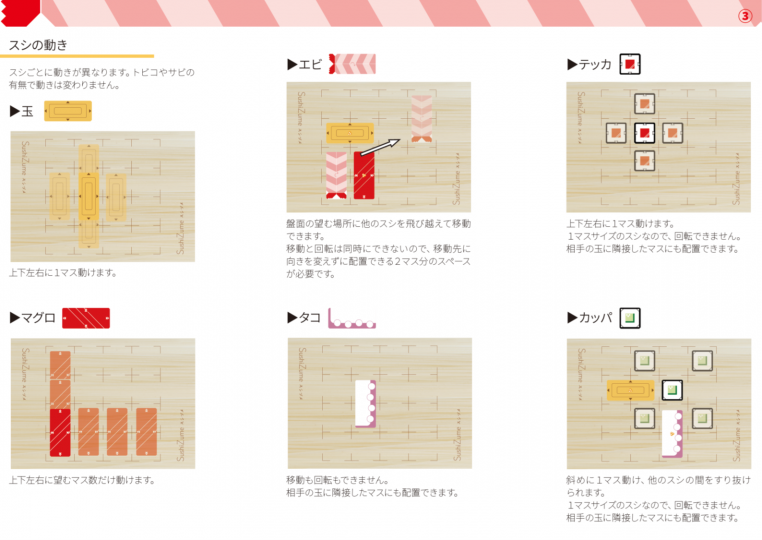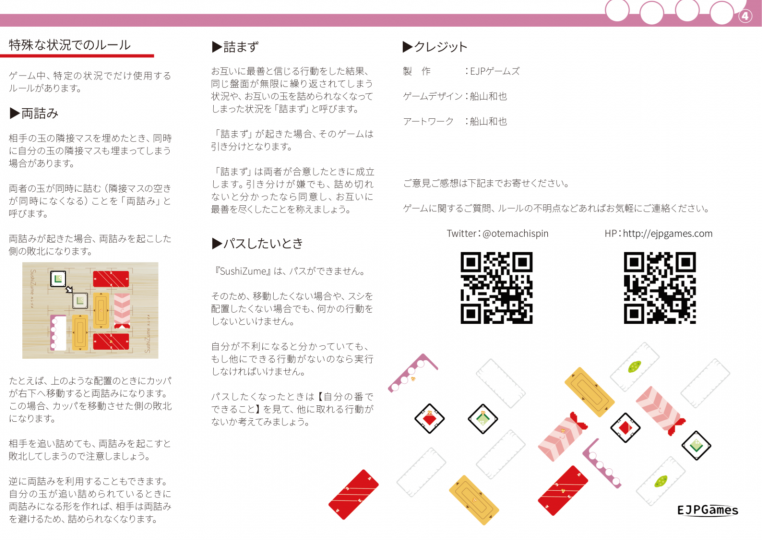 Rule Commentary Video
*The image is under development. Subject to change without notice. Please understand.
New games