MISSIONS CUP! !
Introduce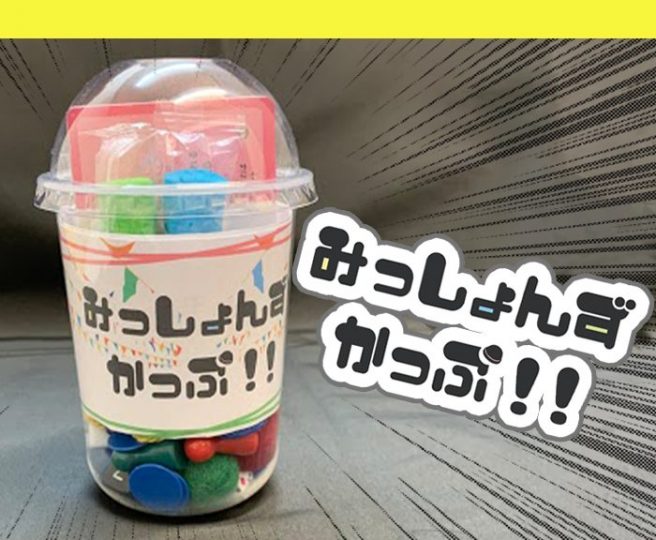 MISSIONS CUP! ! What is it?
Complete missions at the
moment! Make full use of a wide variety of items! Action party game in a cup!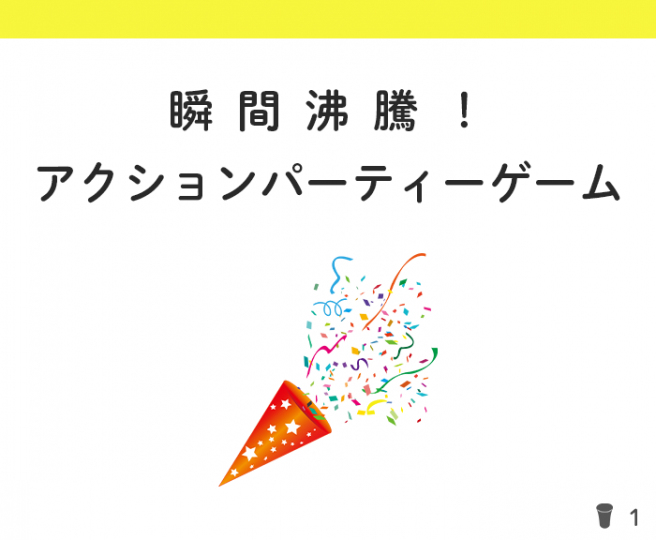 What Games (1)
It is an action game that can be excited immediately! Wit
h simple rules, you can play a wide range from children to adults!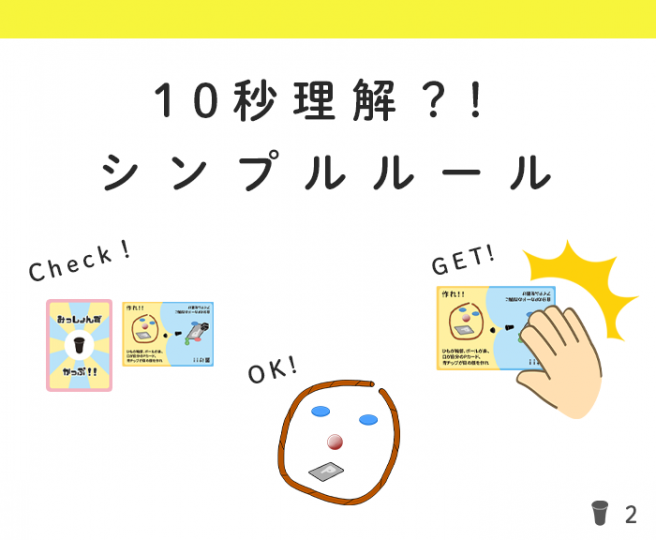 What Games (2)
Play cards and perform drawn missions! Get a ca
rd when you achieve it! If yo
u get 5 pieces, you win!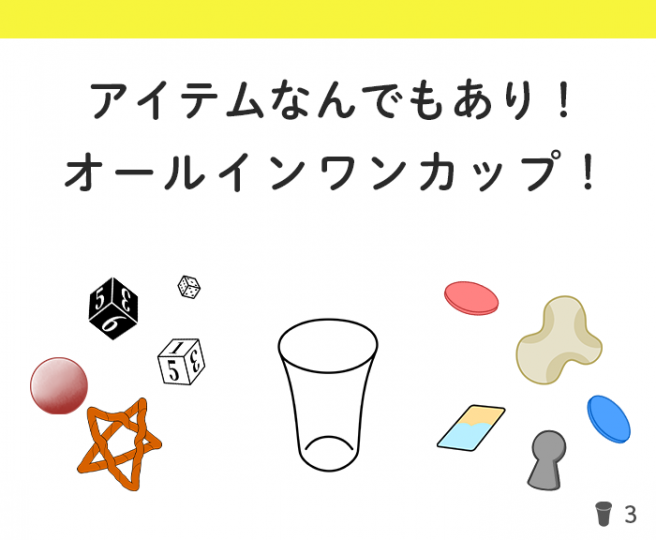 What Games (3)
What a cup of box to put items in! From
classics such as dice and chips to rare things like clay and string! The cup w
hich is a box is also used for the game!
Contents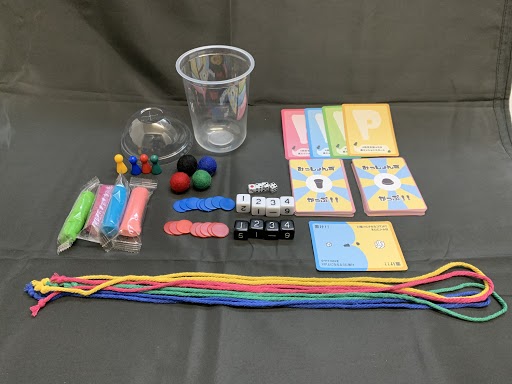 Mission Card×32
Player Card× 4
Dice White, Black, Small ×4
Pawn× 4
Chip Red, Blue×8
String×4
Ball×4
Clay ×4
Cup×1
Cap×1
Instructions×2
Clay Bags×4

Instructions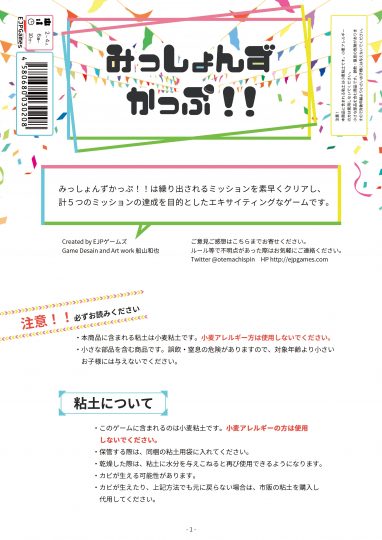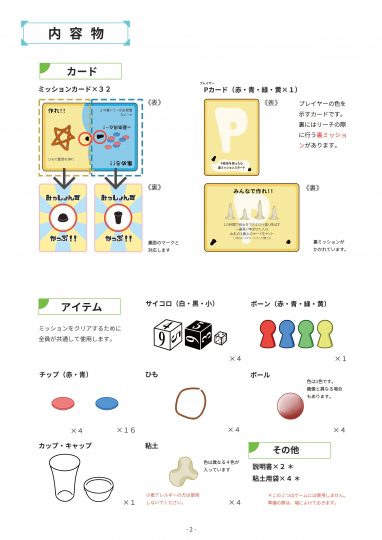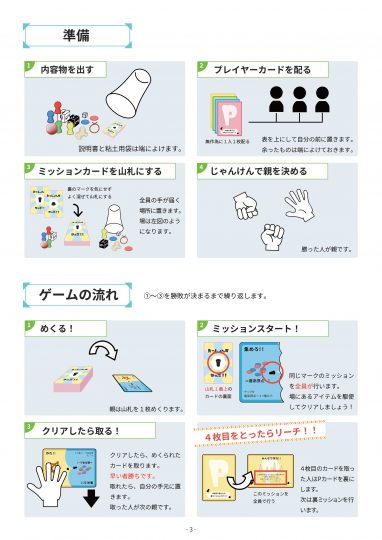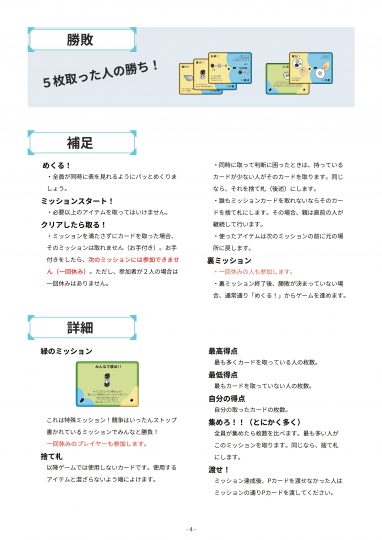 Rule Commentary Video
*The image is under development. Subject to change without notice. Please understand.
New games