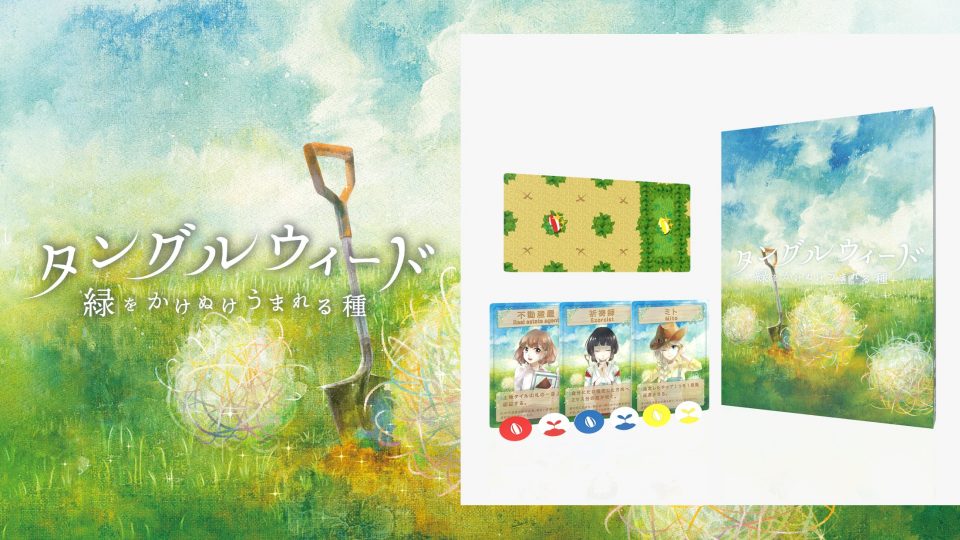 Tangleweed
-the seed that runs through the greenery–
Introduction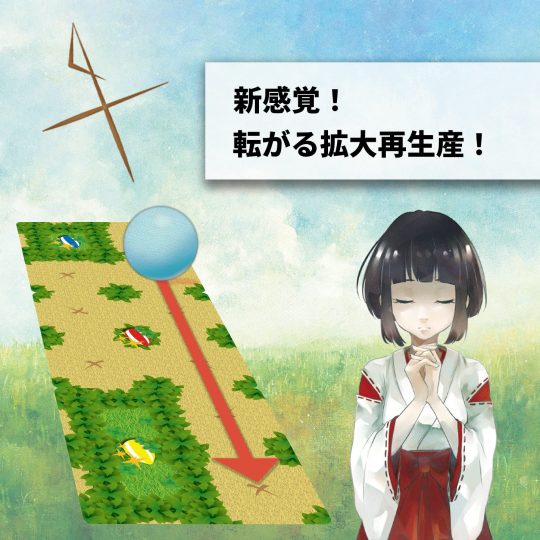 Explanation
-Rolling weed production that grows rolling weeds that are often seen in western plays!
・Read the wind and roll the weeds! Tumbleweed seeds on the way!
・Use the power of the helper skillfully and aim for a rich man!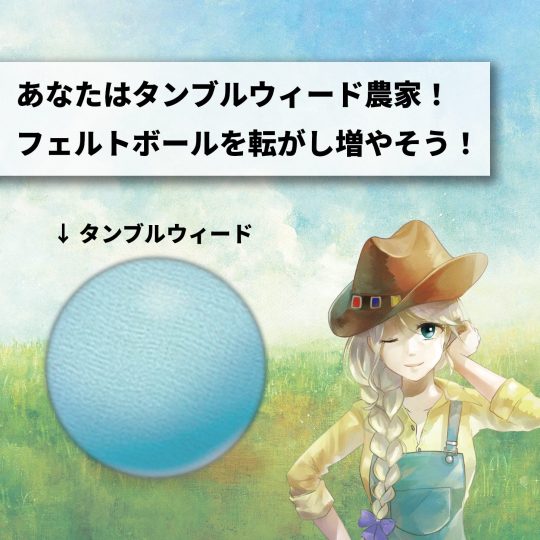 What kind of game? ①
A world where western plays were all the rage.
The sudden increase in demand was due to the rolling behind!
Its name is Tumbleweed.
As you turn into a tumbleweed farmer on the trend, you roll and grow weeds in search of wealth.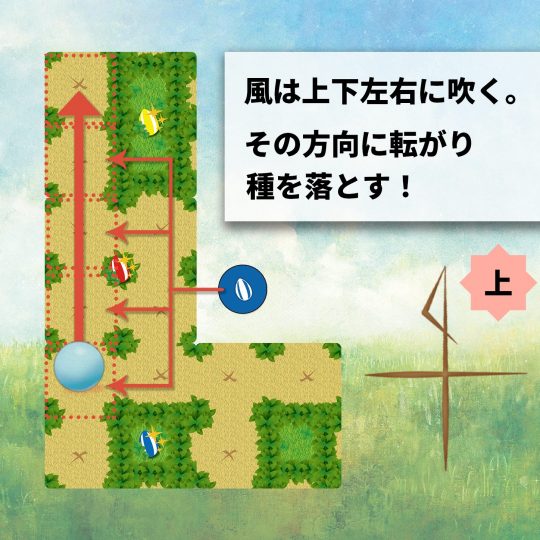 What kind of game? ②
Place the purchased tiles and expand the land.
Each round, the wind blows up, down, left or right.
The tangleweed rolls in that direction until it reaches a dead end.Then drop the seeds where you passed.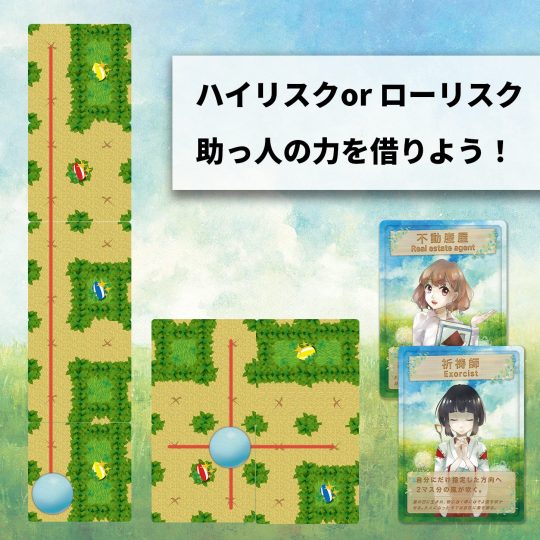 What kind of game? ③
You can make a long straight road, or expand the land so that it can handle any wind.
Sometimes with the help of a helper, let's make the game an advantage!
Introductory Video
Video explaining the rules
Instructions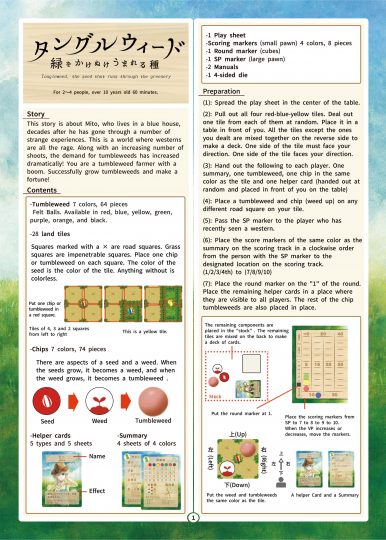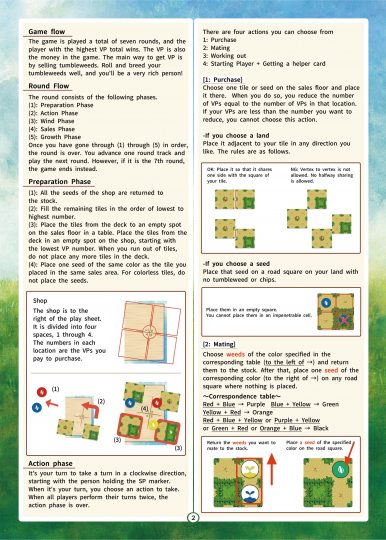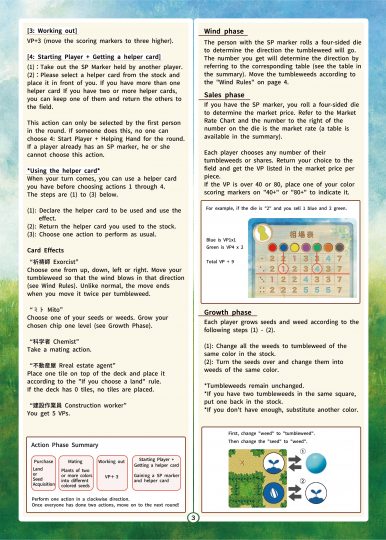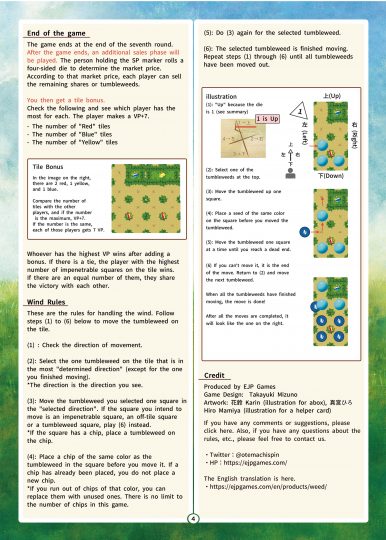 Tangleweed Card English Translation 
New games