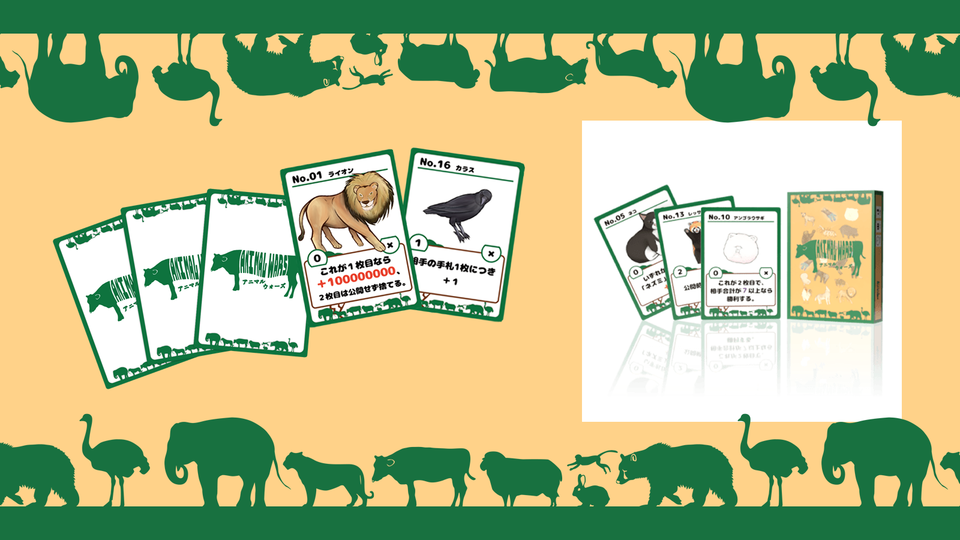 Animal Wars
– The War on the law of the jungle
Introduce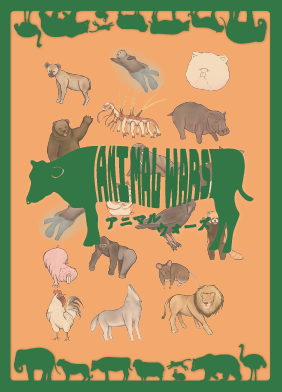 Three lines explanation!
Animals × Animals = ?
Keep two animals!
Lightweight Authentic Trick Taking!!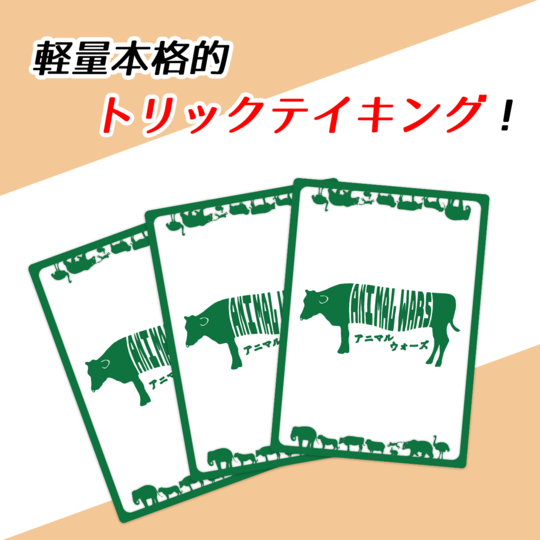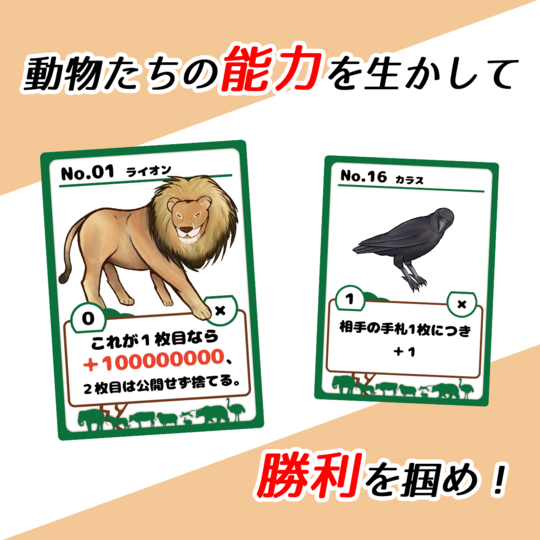 What game?(1)
Animal Wars is a simple card configuration, but it's a game of authentic trick-taking.

The point is to play your hand in turn and overwhelm your opponent.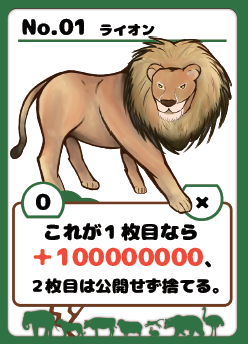 What game?(2)
The card has strength, but it can be reversed by use or combination.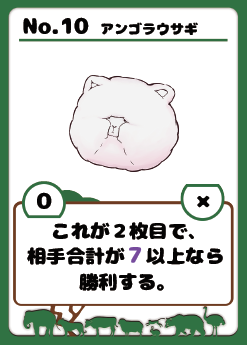 What game?(3)
You'll enjoy the dilemma of figuring out when to play your "trump card".
Instructions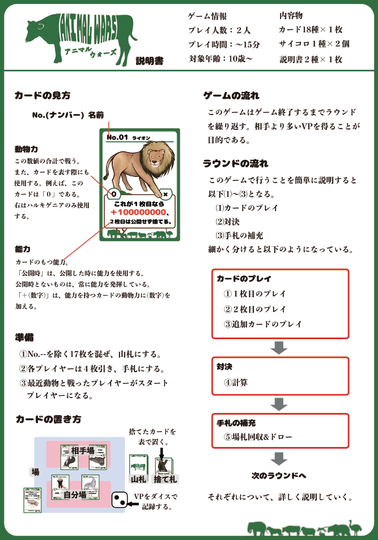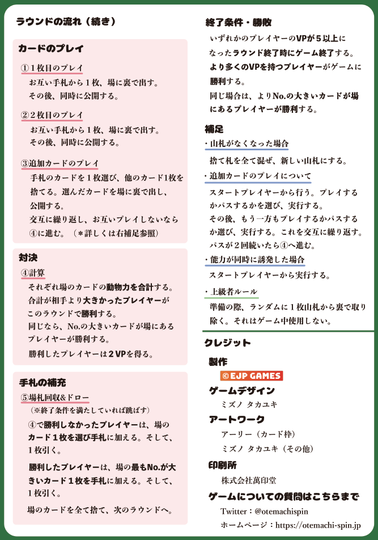 Card Description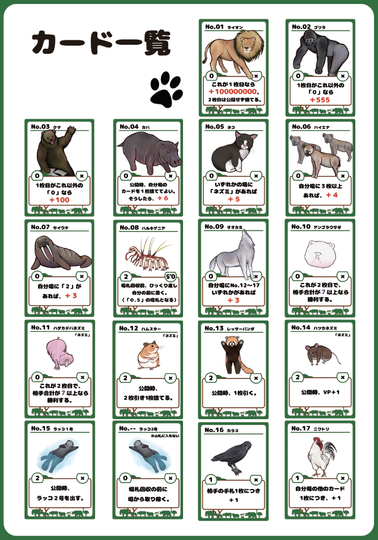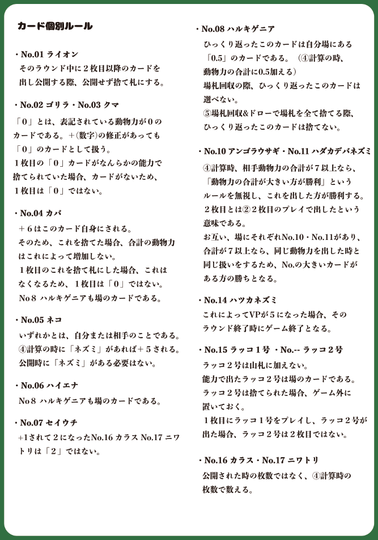 Click here to purchase
New games