TAISAKU BUILDING
Anti-Infectious Disease
Solo Deck Construction Game
Introduce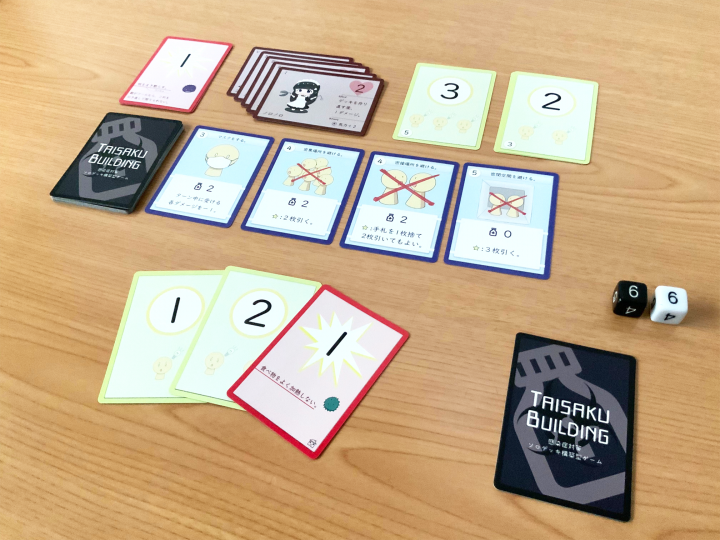 Three introductions
Deck building type game that can be done alone.
Defeat the virus with an antivirus!
Difficulty can be adjusted! Can you clear the maximum difficulty.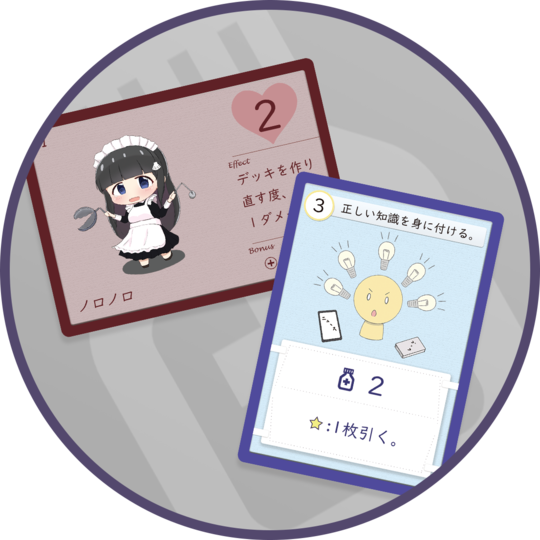 What game?(1)
The enemy is a virus.Your means of attack is a countermeasure!
Build the best deck throughout the game!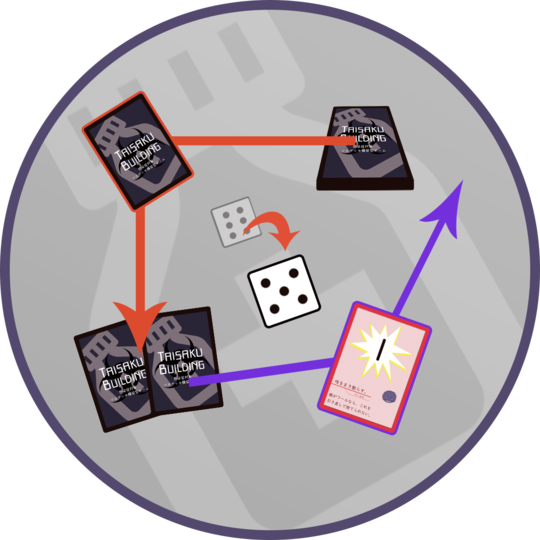 What game?(2)
[ Energy system] As long as the energy continues, you can redraw the card.
The initial value of energy is "6".
Reduce one, and redraw any numbers of sheets!
Discard enemy attack cards and unnecessary cards!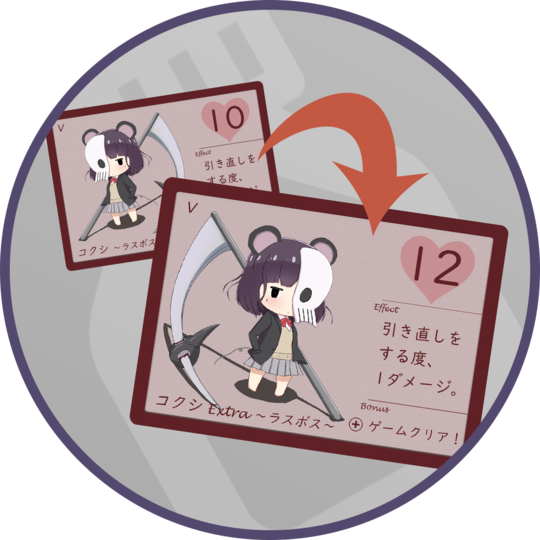 What game?(3)
Difficulty can be adjusted!
The enemy is on both sides and Extra is very strong!
You can also play against each other in combination with two items!
You can enjoy a completely different sense of play than one person play!
Manuals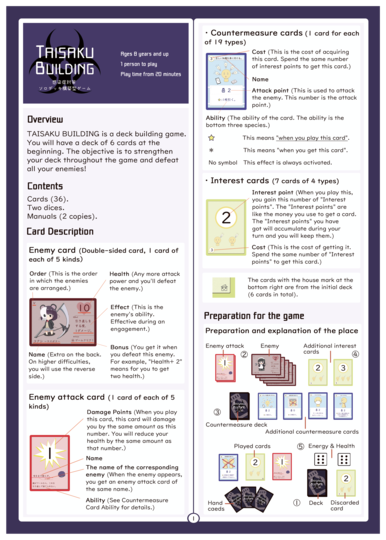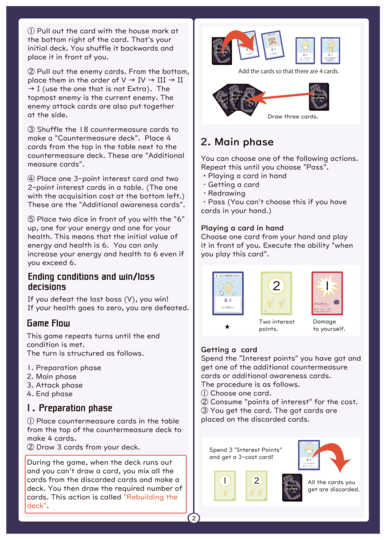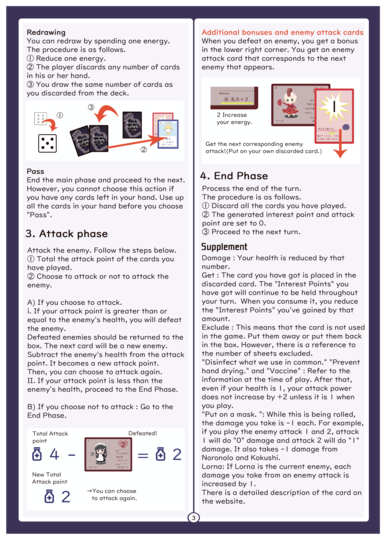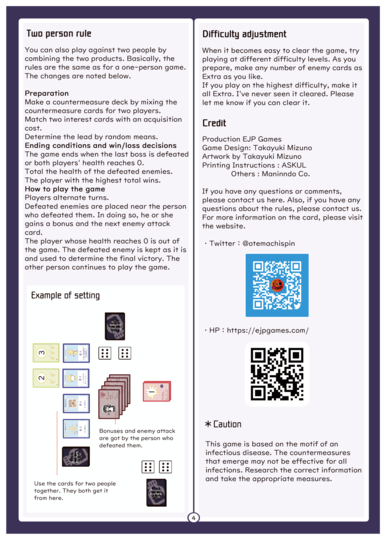 Card Commentary
Purchase here
New games